As the "Emergency Preparedness Specialist" in our local congregation (Ward) I had the privileged of working with many individuals to prepare a workshop for the neighborhood and this is what we did to prepare for an earthquake disasters in our area.
5:30pm – Set Up
Video before the meeting to set the tone:
6:30 to 8:30 – Opening in the Main Room – overflow

Primary Room (or outside Pavilion) – could be done in the Relief Society Room
– Young Men and Women with the Primary Children
Presided over by & Conducting: _____________________
Opening Prayer: ________________ (blessing on the food)
Open Hymn #229 Today, While the Sun Shines
§  Conductor: _____________
§  Pianist: ________________
10 minute talk on Provident Living given by: ________________
When we consider what the Prophets Have Warned it is easier to understand why we need to be "prepared" both spiritually, mentally and physically.
"Sometimes we see welfare as simply another gospel topic—one of the many branches on the gospel tree. But I believe that in the Lord's plan, our commitment to welfare principles should be at the very root of our faith and devotion to Him." (Providing in the Lords Way by Elder Dieter F. Uchtdorf – Second Counselor in the First Presidency, The Church of Jesus Christ of Latter-day Saints)
For many there is the core belief that "if ye are prepared, ye shall not hear." (D&C 38:30)
5 minute instruction on how the workshop will proceed given by: ___________
Breakout themes, locations, times
Food & Mingle Plans
THEMES
Front & Middle Cultural Hall
7:00 to 7:15 – If ye are prepared ye shall not fear
"The key to making self-reliance spiritual is in using the freedom to comply with God's commandments. The scriptures are very clear in their command that it is the duty of those who have, to give to those who are in need."
"We are all self-reliant in some areas and dependent in others. Therefore, each of us should strive to help others in areas where we have strengths. At the same time, pride should not prevent us from graciously accepting the helping hand of another when we have a real need. To do so denies another person the opportunity to participate in a sanctifying experience."
"Can we see how critical self-reliance becomes when looked upon as the prerequisite to service, when we also know service is what godhood is all about? Without self-reliance one cannot exercise these innate desires to serve. How can we give if there is nothing there? Food for the hungry cannot come from an empty purse. Support and understanding cannot come from the emotionally starved. Teaching cannot come from the unlearned. And most important of all, spiritual guidance cannot come from the spiritually weak."
The Celestial Nature of Self-Reliance by President Marion G. Romney, then 2nd Counselor in the First Presidency. Given during general conference in October 1982. Ensign, March 2009, pp. 64-65.
"The greatest events spoken of by the Holy Prophets will come along so naturally as the consequences of certain causes, that unless our eyes are enlightened by the Spirit of God, and the spirit of revelation rests upon us, we will fail to see that these are the events predicted by the Holy Prophets." – George Q. Cannon, Journal of Discourses, Vol. 21, p. 264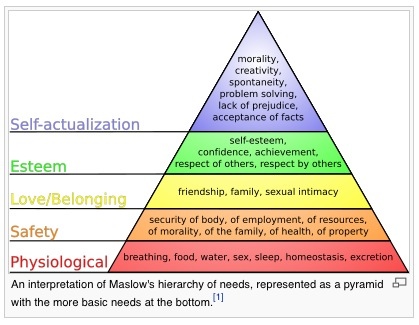 Priorities
Physical – Shelter, Water and Food are essential for survival and are priority #1
Mental – Have a positive Mental Attitude with a desire to serve those in need: do not go into a state of shock – stay busy serving.
Security – Provide a secure and safe area for refuge and peace amongst the chaos
Spiritual – Testimony Meetings with songs and prayer will be often
Ten Principles of Preparedness
Visit www.preparednesspro.com for details on this list of priorities (details here)
1. Spiritual Preparedness
2. Mental Preparedness
3. Physical Preparedness
4. Medical Preparedness
5. Clothing/Shelter Preparedness
6. Fuel Preparedness
7. Water Preparedness
8. Food Preparedness
9. Financial Preparedness
10. Communication Preparedness
Related PowerPoint Presentation – If Ye Are Prepared
7:20 to 7:35 – Your Home is Your Castle, Your Temple, Your Sanctuary!

"Prepare for the unknown by studying how others in the past have coped with the unforeseeable and the unpredictable."  ― Gen. George S. Patton
Creating home items such as soaps, candles,  etc.
Home Maintenance Checklist Handout (Spring & Fall)
"We expect the individual to do all he can to help himself, whether it be an emergency for a single family or for a whole community, that the relatives will do all they can to help, then the Church steps in with commodities from the storehouse, with fast offerings to meet their needs that commodities from the storehouse will not supply, and finally the Relief Society and the priesthood quorums will assist with rehabilitation." – "Teachings of the Presidents of the Church: Harold B. Lee", 2000, 171.
7:40 to 8:00 – Retirement, Personal & Family!
Becoming Self-Reliant
"We become self-reliant through obtaining sufficient knowledge, education, and literacy; by managing money and resources wisely, being spiritually strong, preparing for emergencies and eventualities; and by having physical health and social and emotional well-being." (Julie B. Beck, The Welfare Responsibilities of the Relief Society President," Basic Principles of Welfare and Self-Reliance (2009), 4–5)
Financial
"We encourage you wherever you may live in the world to prepare for adversity by looking to the condition of your finances. We urge you to be modest in your expenditures; discipline yourselves in your purchases to avoid debt. … If you have paid your debts and have a financial reserve, even though it be small, you and your family will feel more secure and enjoy greater peace in your hearts" (All Is Safely Gathered In: Family Finances).
Mental
A young woman offers a prayer of gratitude. Young Women leaders teach that hearts can be softened and changed through gratitude.  Photo by Henrik Als.
"The Lord wants you to have the spirit of gratitude in all you do and say?" (For the Strength of Youth, 18). Following are five reasons why gratitude is a transforming attribute. Also included are questions you may wish to consider and apply in relation to gratitude. It is a blessing and opportunity to be grateful in all things. (Details Here)
Being grateful is a commandment and helps us to become a Zion people.
We continually strive to follow the Savior's example and apply His teachings in our daily life.
Ancient and modern prophets teach the importance of gratitude.
Prayers reflect our gratitude to the Lord.
Recognizing our blessings and expressing gratitude increases our happiness.
"Gratitude is deeper than thanks. Thankfulness is the beginning of gratitude. Gratitude is the completion of thankfulness. Thankfulness may consist merely of words. Gratitude is shown in acts." —President David O. McKay (1873–1970)
Death
Doing Something "Today".  How fragile life, how certain death. We do not know when we will be required to leave this mortal existence. And so I ask, "What are we doing with today?" If we live only for tomorrow, we'll eventually have a lot of empty yesterdays. Have we been guilty of declaring, "I've been thinking about making some course corrections in my life. I plan to take the first step—tomorrow"? With such thinking, tomorrow is forever. Such tomorrows rarely come unless we do something about them today. As the familiar hymn teaches:
There are chances for work all around just now,
Opportunities right in our way.
Do not let them pass by, saying, "Sometime I'll try,"
But go and do something today. 7
Let us ask ourselves the questions: "Have I done any good in the world today? Have I helped anyone in need?" What a formula for happiness! What a prescription for contentment, for inner peace—to have inspired gratitude in another human being. (May We So Live By President Thomas S. Monson)
8:10 Food & Mingle – Preparedness Potluck with food & drinks
Gather in the serving area, Serving Area to the West of the Kitchen (Meet and Mingle)